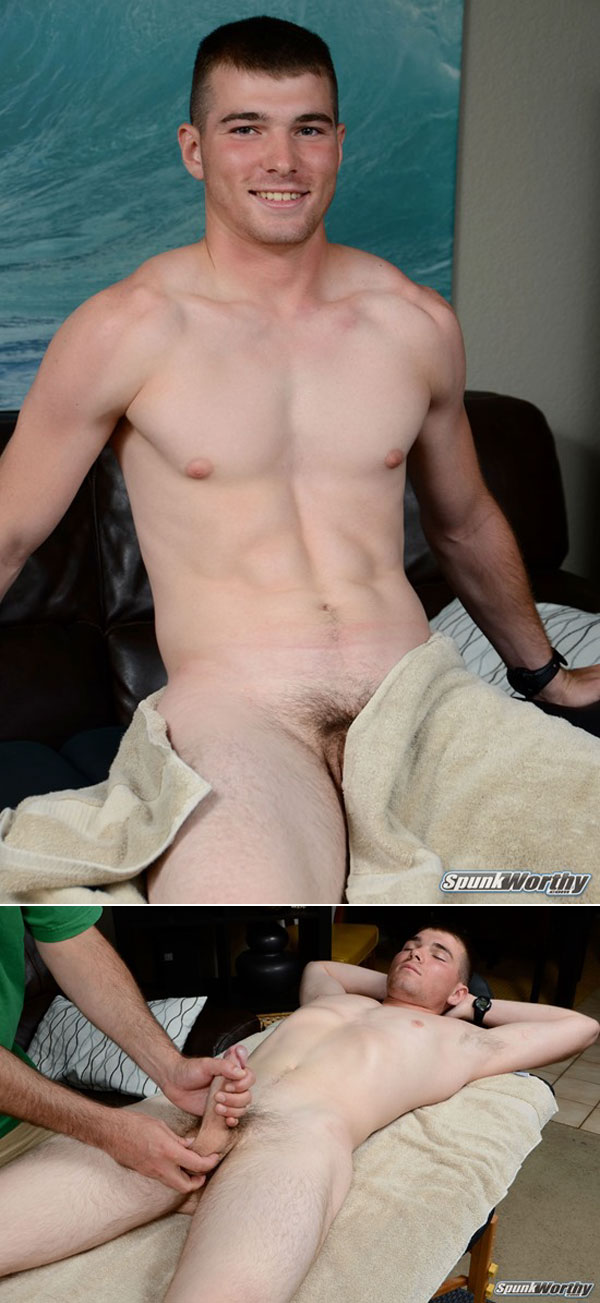 Straight marine Randy is back at Spunk Worthy. A couple of weeks ago, he did his first porn video ever and it seems he enjoyed it. He's not afraid to explore his boundaries and agrees to a massage.
The video starts with a hot massage indeed, but that's not where things end for Randy. When the guy from Spunk Worthy (Jason) starts to stroke his cock, he didn't resist. He even let the Jason suck his cock for a moment.
The helping hand does magical things, since Randy shoots a big load and just when you think he's finished… he shoots out another big squirt of cum. I am quite sure we will see more of the sexy straight marine. For now, enjoy this video!
Tags: handjob, marine, massage, Spunk Worthy, straight