New recruit Robby is a well-built guy with a beaming smile that we first meet in this scene, his oral debut and first gay blowjob. Director Mike chats with him about how he's here for another solo and the big loads he shoots, but this is the first scene we've seen of this hot new straight guy.
As it turns out, Robby is pals with Drew. Robby discovered that Drew was doing work for Mike and wasn't freaked out by it. So, Mike suggests to Robby that Drew could help him out today, and Robby is open to the idea. Drew then slides up next to Robby on the sofa and away we go!
"You like that?" Robby asks Drew. "Mmmhmm," Drew says as he sucks Robby. "You should taste them balls, too." And that Drew does. "How'd they taste?" Robby asks. "They're some big balls," Drew responds as he goes back to slurping down Robby's rod. You'll have to see how things turn out, but I have the feeling we'll be seeing more of sexy Robby!
Tags: Active Duty, army boy, blowjob, Drew, oral, Robby, straight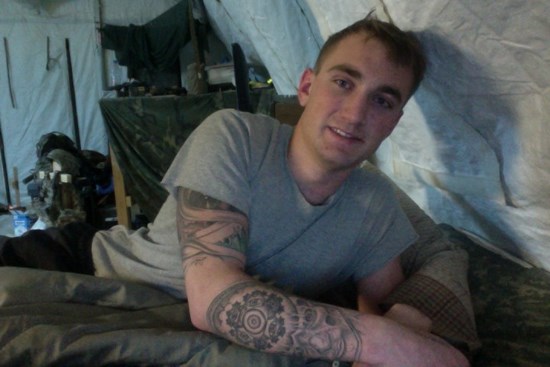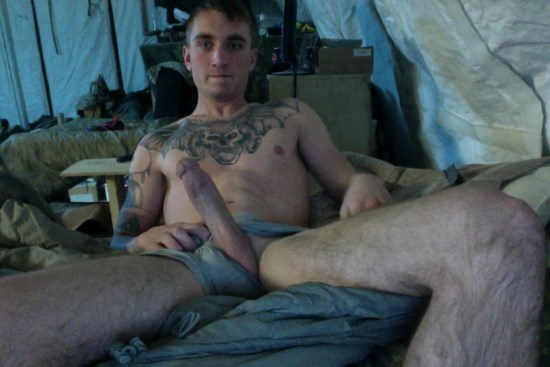 This is Ben; a bi-curious and tattooed soldier with a pretty thick cock. He loves to show off and trade pics with both guys and girls. If you're into hung soldiers like Ben, you got to check out Hung BF Videos.
Tags: amateur, army boy, big cock, Hung BF Videos, soldier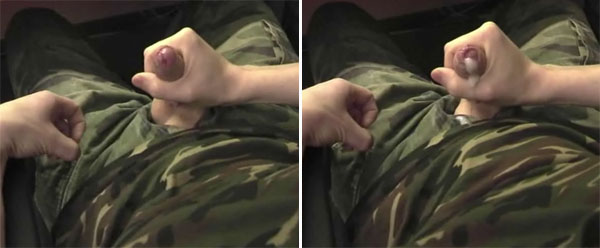 It's always great to see how other guys masturbate. This amateur army boy shows his technique in this video. He holds his hand still, but moves his hips and basicly fucks his own hand. He has a delicious piece of uncut meat and it's so hot to see him cum. The cum drips over his hand and onto his clothes, while he continues to fuck his hand.
Tags: 1 dollar membership, amateur, army boy, cum, jerking off, uncut cock